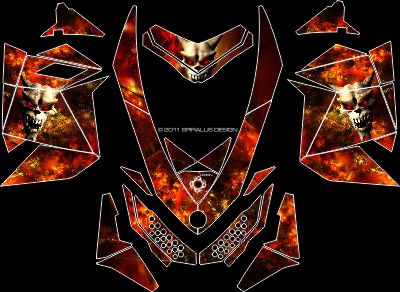 Rev XP 'HELL'S FURY' Wrap - Full Kit

This kit contains a full cover for 2008-2014 Rev XP based sleds. It is printed on our most durable vinyl with super vibrant colors and an ultra thick and glossy finish. You can also add tunnel pieces as well. Be sure to check out our EZ Install kit!

Installation complexity -                 out of four.                                                           ORDERS OVER $325 SHIP FREE IN NORTH AMERICA!

Ski-Doo REV XP 2008 & up graphic kits


Site content copyright © 2005-2013 Spiralus Design