'BLOODY HELL' - Full Kit

Oh, Bloody Hell! Features vinyl with extremely aggressive adhesive, a super glossy, thick lamination (.016") and adds some real bad ass to your sled. Trim to fit tunnel sections also available for this kit.                                                              

Installation complexity -                 out of four.                                                        ORDERS OVER $325 SHIP FREE IN NORTH AMERICA!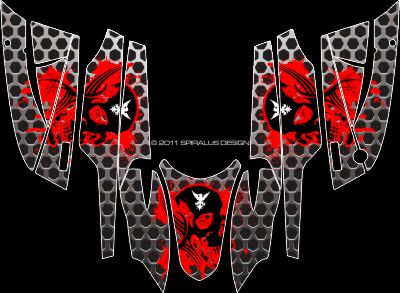 Arctic Cat Firecat & Sabercat 2003-2006

COLOR OPTIONS click to enlarge

TRIM TO FIT TUNNEL red shown


Site content copyright © 2005-2012 Spiralus Design