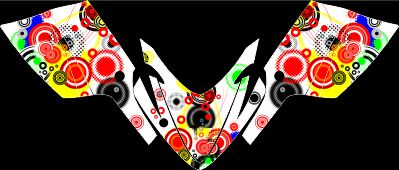 Site content copyright © 2005-2011 Spiralus Group Inc.

M-Series & Crossfire 'WELL ROUNDED' - Full Kit

Our True Fire wrap.  It is printed on our most durable vinyl with super vibrant colors and an ultra thick and glossy finish. Change up the colors! You can also add the 'Trim to Fit'  tunnel pieces as well. Be sure to check out our EZ Install kit!

Installation complexity -                 out of four.                                                          ORDERS OVER $325 SHIP FREE IN NORTH AMERICA!

M-Series & Crossfires 2005-2011


Tunnel (white background shown)